Day to day spontaneity looks a little different when you have two kids under 5. Which is why I make sure to keep my car packed and organized with some essentials so we are always ready for a spontaneous day of fun!
---
• cleveland • kid friendly • natural history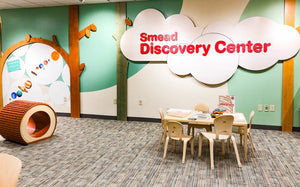 I am always on the lookout for places where my kids will be entertained for longer than 5 minutes but also educational at the same time. The Smead Discovery Center on the lower level of the Cleveland Natural History Museum ticks all the boxes. The room is wide open so you can see exactly where your child is at all times without you having to follow them around acting like helicopter parent. And there is only one exit door at the very end so you aren't paranoid if you have a wild child or runner (ahem VIOLET). I will detail...