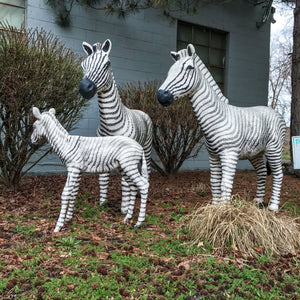 I love exploring a roadside attraction. It is one of my favorite things in the entire world to do! As soon as I found out that Walter loves it just as much as I do, it further cemented that we were meant to be. And we have gone on a TON of adventures together seeking them out ever since! Once we had Finn, my exploring had to go on the back burner. There's the mandatory eight weeks of isolation before vaccines, then winter, then trying to figure out how to balance working from home with a baby that just wants...
---
• beauty • formula 10.0.6 • review • skincare • vitamin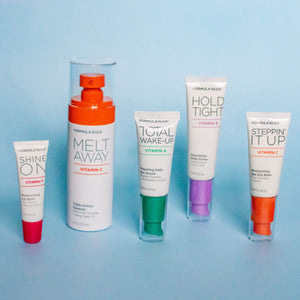 Our friends from Formula 10.0.6 were kind enough to gift us the most amazing box of products from their new Vitamin Collection, which features affordable products  enriched with a specific vitamin to help protect, nourish and brighten your skin. It was such an amazing, complete collection that ticks all the boxes of skincare from cleanser to night cream and everything in-between. Although I've loved everything (and have tried every product myself) I thought I would share my personal favorites from the collection!
---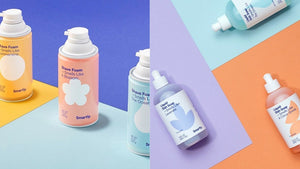 We LOVE a good deal here at OSG. I would say that a good amount of my staple household items come from Costco and are just meticulously stored. I don't know where I've been, but I haven't been paying attention to the insanely good prices of Target's Smartly brand even though they have been out for a while. So for all of you that are slow to get started with Smartly like me, I bought a basket full of items to see if they are the answer to all of my stay at home mom budget prayers. All of these...
---
• 2019 • calendar • December • design • free • freebie • planner • print at home • printable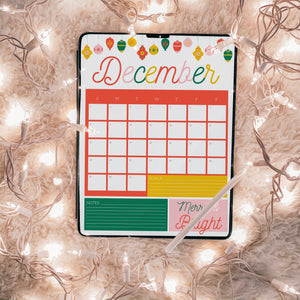 Click the image below to download your PDF December 2019 calendar!
---
• Followers • Instagram • update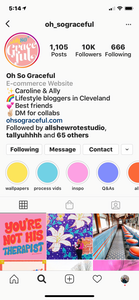 Last night we reached a milestone that truly BLOWS MY MIND...10k Instagram followers! When Ally and I started this journey together, we would freak out texting each other for each new follow, like and milestone hit. It's so unbelievable that 10k people have chosen to follow along with us.  We are both creative people who quickly immerse ourselves in things but then, almost just as quickly, float to the next thing. The fact that we are both still so dedicated to watching this OSG baby grow is a testament to how much joy and fulfillment it really brings us....